Training about blueberry for agro-enterpreneurs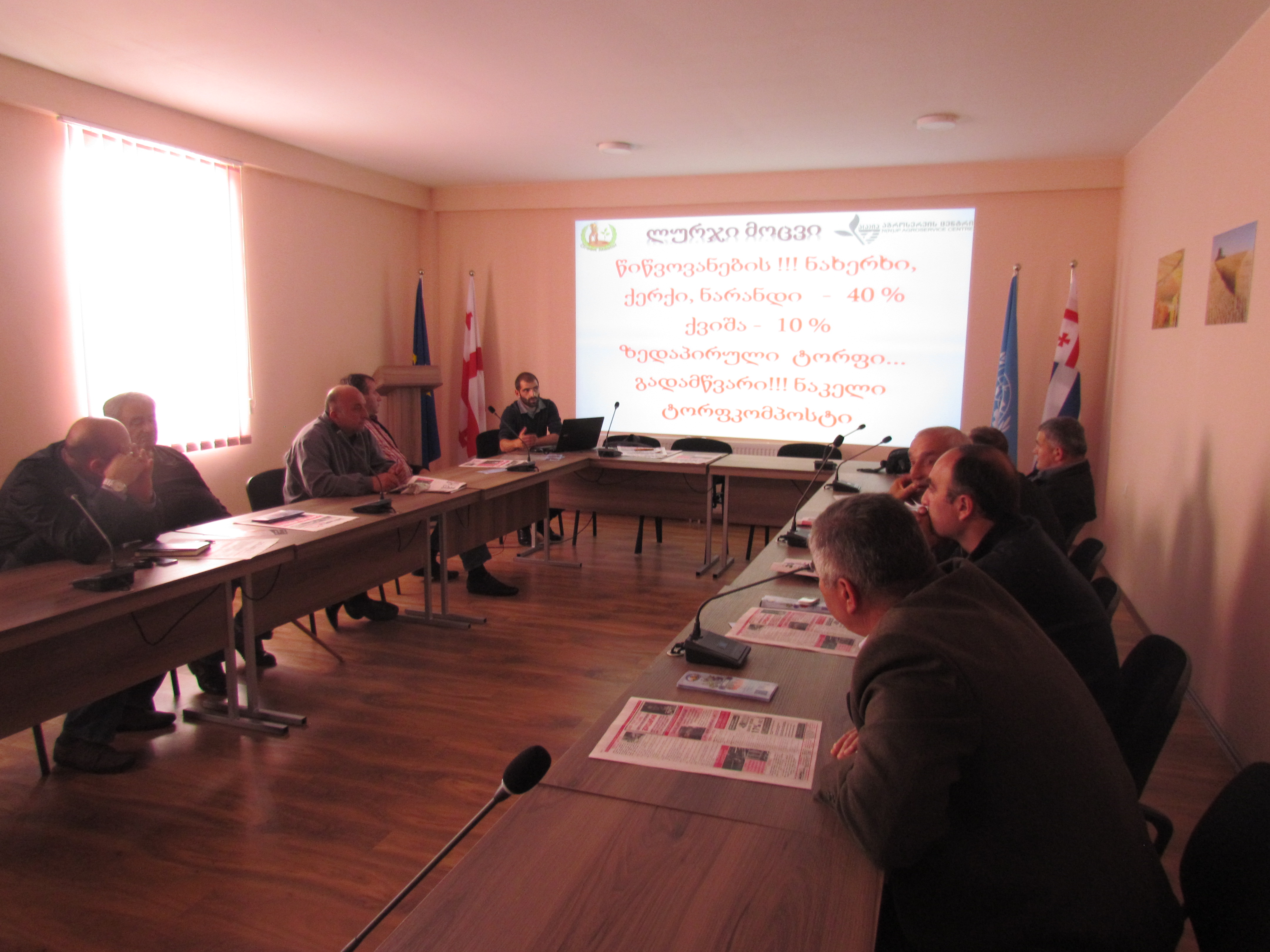 Ministry of Agriculture N(N)LE Agro Service Centre held a training in Gvara-Khutsubani nursery thrift for agro-entrepreneurs. The aim of the training was to teach agro-entrepreneurs modern technology of nursery and cultivation of blueberry. During the one day training farmers were trained how to fight with wrecker diseases, practical work was held on demonstrative thrifts of Agro Service Centre.
Levan Bolkvadze, deputy of N(N)LE Agro Service Centre and Giorgi Kontselidze, director of the organization "Mtsvane Ostati" were attending the training.
Training was held by the initiative of N(N)LE Agro Service Centre.