Blueberry dried in Agro Service Center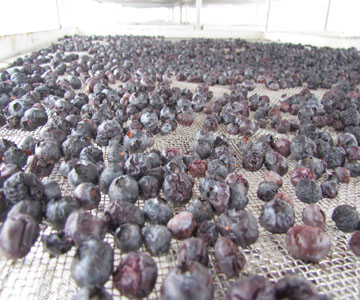 Tsetskhlauri Blueberry Nursery dried 30 Kg blueberry in Agro Service Center fruit drying mini-enterprise. "At the present, we dried only small amount of blueberry, however we plan to receive a big offer soon," Inga Gaprindashvili, engineer-technologist of Agro Service Center said.
Besides the blueberry, apple, persimmon and plum can be dried in Agro Service Center. Service price changes according to the fruit variety from 38-60 tetri. In addition, organization offers dried fruit packing service to the farmers.