The Georgian Academy of Agricultural Sciences got interested in ASC activities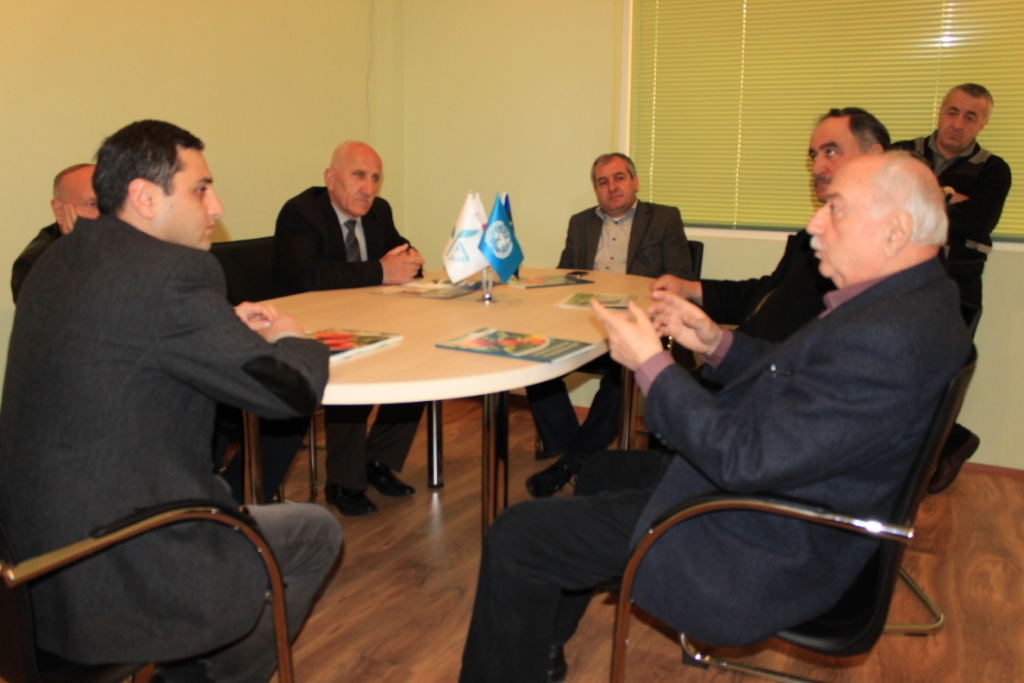 The president of Georgian Academy of Agricultural Sciences Guram Aleqsidze visited ASC (Agro Service Center) and got acquainted with the activities and future plans of organization. He got interested in present situation in agriculture and the role of ASC as well. According to him, The Georgian Academy of Agricultural Sciences plans to introduce and establish the example of Agro Service Center in other regions of Georgia, in particular in Samegrelo, Shida Qartli and Kakheti.
Agro Service Center is the only organization in Georgia, which supports the introduction of modern technologies and experiences in agriculture. For the purpose of agriculture development in the region the services of soil agrochemical research, Cattle Artificial Insemination and farmers' consultancy is functioning there. Besides, ASC owns citrus collective-demonstrative nursery in Chaqvi and fruit and vine nursery in Qobuleti, from which farmers will be able to buy elite, traditional and early breeds of citrus, vine and fruit saplings from 2015.