The General Managers of Dutch Companies Made Presentation Regarding to the Greenhouse Development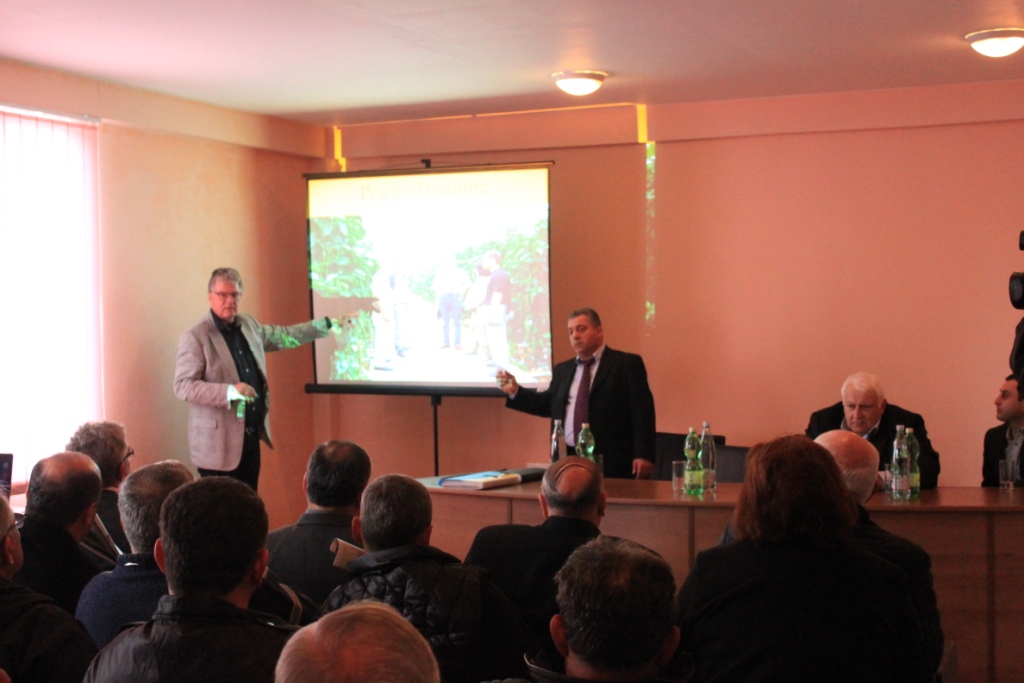 The general managers of Dutch companies "Bilancia" and "Fransen Roses" met farmers in Farmers Information Center in Kobuleti. They introduced the situation regarding to the greenhouse development in the Netherlands and got acquainted with the present situation about the above mentioned subject in Ajara region. The aim of presentation was to share the Dutch experience and knowledge about the modern greenhouse farming with farmers in order to make them collaborate with the companies in the future.
"Bilancia" is the leading company in Horticulture, which provides supervision of different projects and trainings, where qualified and experienced specialists are involved. As for the "Fransen Roses" company owns biggest ultramodern rose greenhouse in the Netherland, where worldwide known most beautiful rose breed "Red Naomi" is produced.
Presentation was attended by the farmers interested in greenhouse production, representatives of Agro Service Center and The Ministry of Agriculture of Ajara. Dutch guests visited Ajara within the frame of 6-day visit in Georgia.