Final Presentation of Interns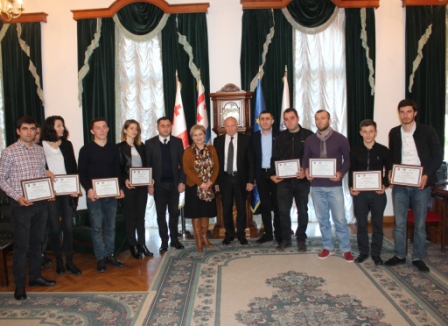 Today, BSU agricultural faculty students presented final analyses of 6 months internship in Agroservice centre.
The presentation attended, The minister of Agriculture of Ajara A.R Avtandil Meskhidze, Directon of Agroservice Centre, Gocha Beridze and Rector of Batumi Shota Rustaveli University, Merab Khalvashi, as well dean of Agricultural faculty, Gizo Partskhaladze and professors. After the presentation students received internship certificates.
During 6 months of internship students acquaintanced with modern technologies of maintenance of agricultural crops; participated in agricultural events; They got aware of agricultural organizational methods of farming management. During the internship period they participated in various agro tours,