Agro Service Center report in Supreme Council of Ajara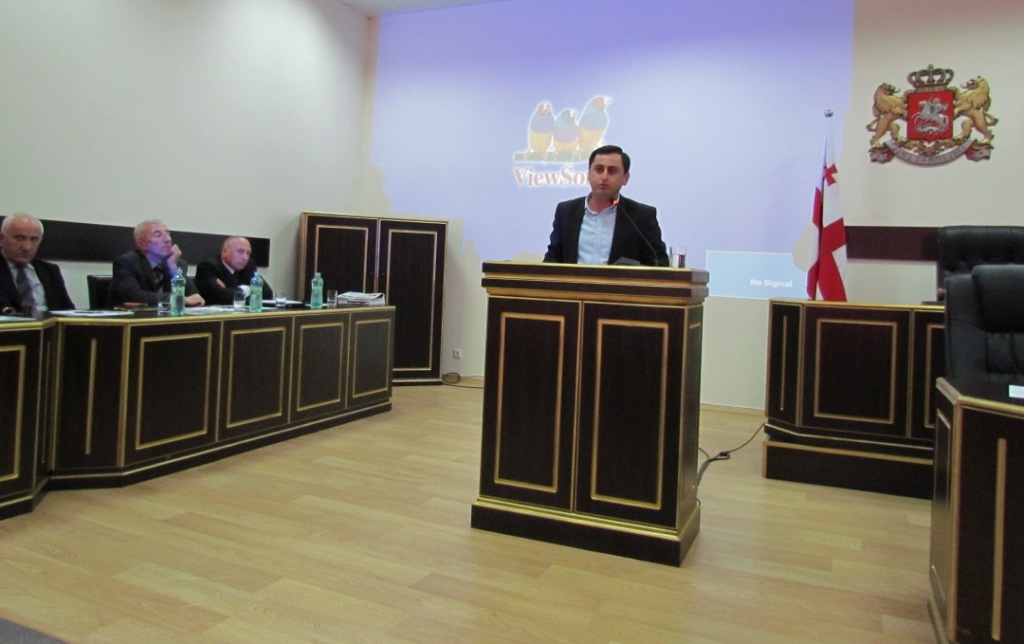 Director of Agro Service Center introduced report and future plans of organization to the deputies of Supreme Council of Ajara A.R. Among the activities done by the organization is cultivation of Vine and Fruit nursery in Gvara-Khucubani territory, from which farmers will be able to buy new saplings of fruit and vine from 2015. Besides, ASC (Agro Service Center) launched Farmers Informational-Consultative Service Centers in all municipalities of Ajara, where farmers are able to get consultation regarding to the important issues. The service of soil agrochemical research begins functioning throughout the Ajara region as well, which provides farmers with soil analyses and recommendations without living a home.
While speaking about the future plans of ASC Gocha Beridze mentioned, that at present organization begin to prepare business projects within the frame of UNDP Program. In particular, business consultants work to prepare projects about the production realization chain of fishery and fruit. The Ministry of Agriculture of Ajara presented the last year report of organization at the meeting as well. The deputies of Supreme Council of Ajara A.R, professors of agriculture and the representatives of the Ministry of Agriculture of Ajara attended the meeting.