Presentations of MOA Programs continue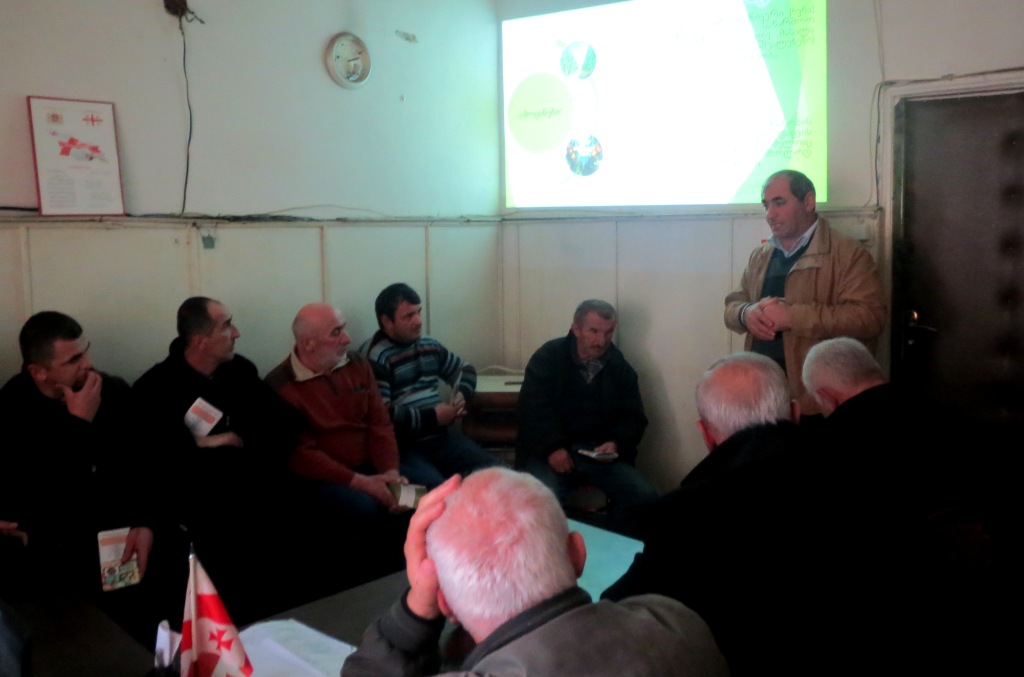 The consultants of Agro Service Center and representatives of MOA (Ministry of Agriculture) continue introducing the MOA programs to farmers. The meetings, which are held in all municipalities and villages of Ajara are sometimes attended by the Minister of Agriculture of Ajara Zaur Phutkaradze and the Director of Agro Service Center Gocha Beridze. At the present, the employees of Khelvachauri informational-consultative service center along with the head of Agriculture Development Department of MOA Levan Bolkvadze introduced the Programs with farmers in village Akhalsheni, Gantiadi and Sameba.
In total 2 program and 6 subprograms were presented. 800 000 farmers will benefit from program "Spring Works 2014 Support Project for Farmers with Little Land" the budget of which is about 90 million Gel. Within the project farmers will be able to get "Agro cards" for soil tillage and for getting agricultural products.
The budget of the second program "Support of farms' development", which is divided into 6 subprograms is about 3 030 000 million Gel. Within the subprograms farmers will be able to purchase multifunctional Moto cultivators, greenhouse constructions, perennial fruit tree saplings, as well as modern bee hives, honey filter equipments and mud for neutralizing the acidity in soil with co-financing (30- 40 % farmer, 60-70% state). Establishment of five farmers' cooperatives is planned as well. The consultants of Agro Service Center plan to make presentations of MOA programs in all municipalities of Ajara region.