Special committee created to study the condition of saplings in Chakvi citrus nursery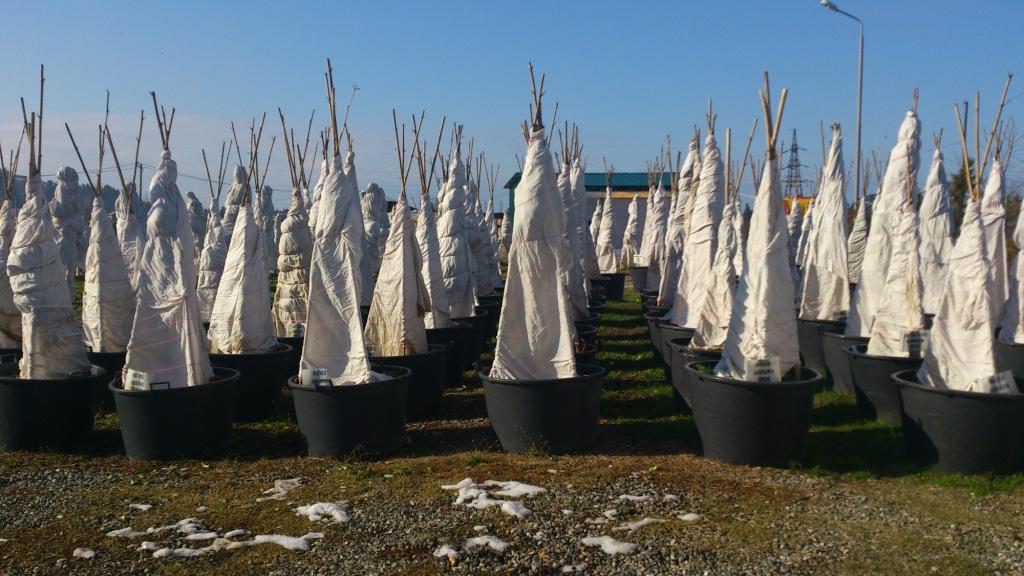 The special committee examines the condition of saplings in Chakvi citrus nursery. The main reason for creating the committee was the declaration of representatives of United National Movement about the freezing of saplings in the nursery, which turned out to be false. After studding the condition of saplings the members of committee stated that, all agro measures have been used in citrus nursery in timely manner. The members of committee are the professors of agriculture Shota Lamparadze, Zurab Miqeladze, Rezo Jabnidze, Avtandil Meskhidze and Agronomists of Agro Service Center.
"None of saplings are damaged by the freeze and snow, because those which are not frost-resistant have been covered by the special material, while others have been attached to the sticks," professor of Agriculture Rezo Jabnidze said.
4000 citrus saplings, brought from abroad are adapting to the local climate and condition in above mentioned citrus nursery, among which are tangerine, orange, lemon and other citrus varieties. At the present Agro Service Center specialists have been observing and examining the saplings, based on which most suitable varieties will be produced and sold among farmers in the future.
"Our goal is to test each sapling in order to select most suitable ones from them for our farmers and region," Agro Service Center director Gocha Beridze explained.