100 tons of citrus exported from Batumi central bazaar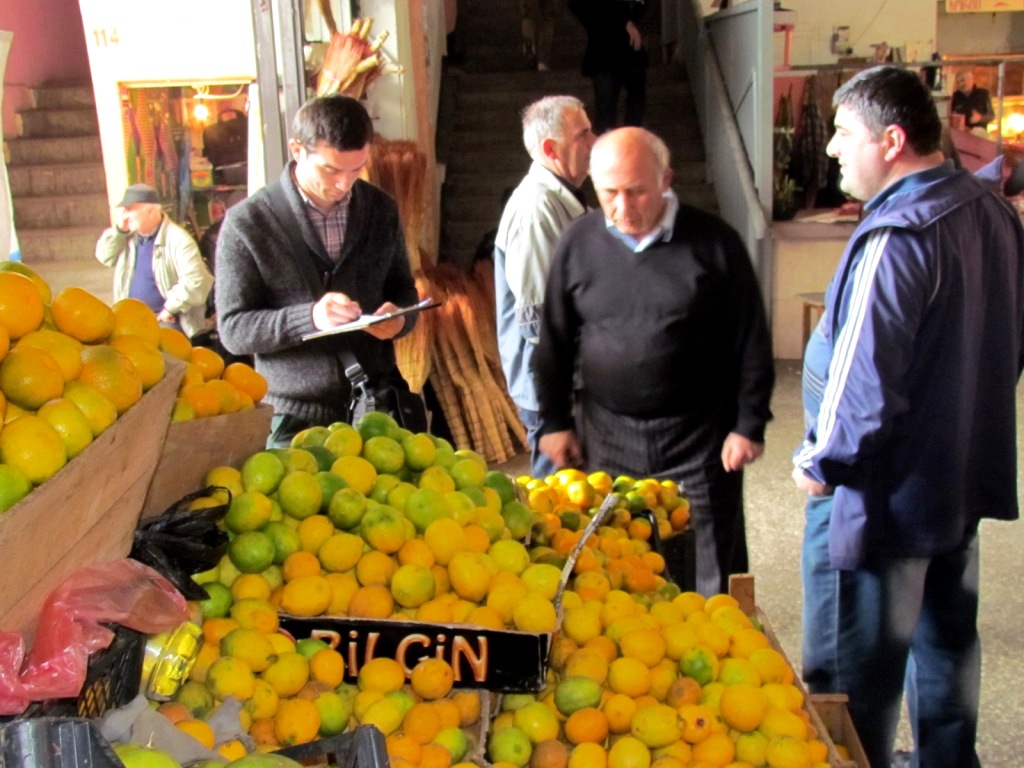 The employees of Batumi Informational-Consultative Service Center visited Batumi central bazaar to observe citrus realization process. As they found out 100 tons of citrus have been exported daily to Armenia and Azeirbaijan from Batumi central bazaar, which is a good indicator. However the citrus realization place is small and full with dirt, besides it inhibits car movement near the territory and increases the number of fines sellers get there. In the consequence of it salesmen demand new place for it.
As the employees of Agro Service Center found out Financial Economic Service of Batumi City Hall already discusses the above mentioned problems and will soon solve them by finding the new place for citrus realization. City hall representative in Boni-Gorodoki Settlement is also interested to solve the problem.