Final Review of 2013 was made in Agro Service Center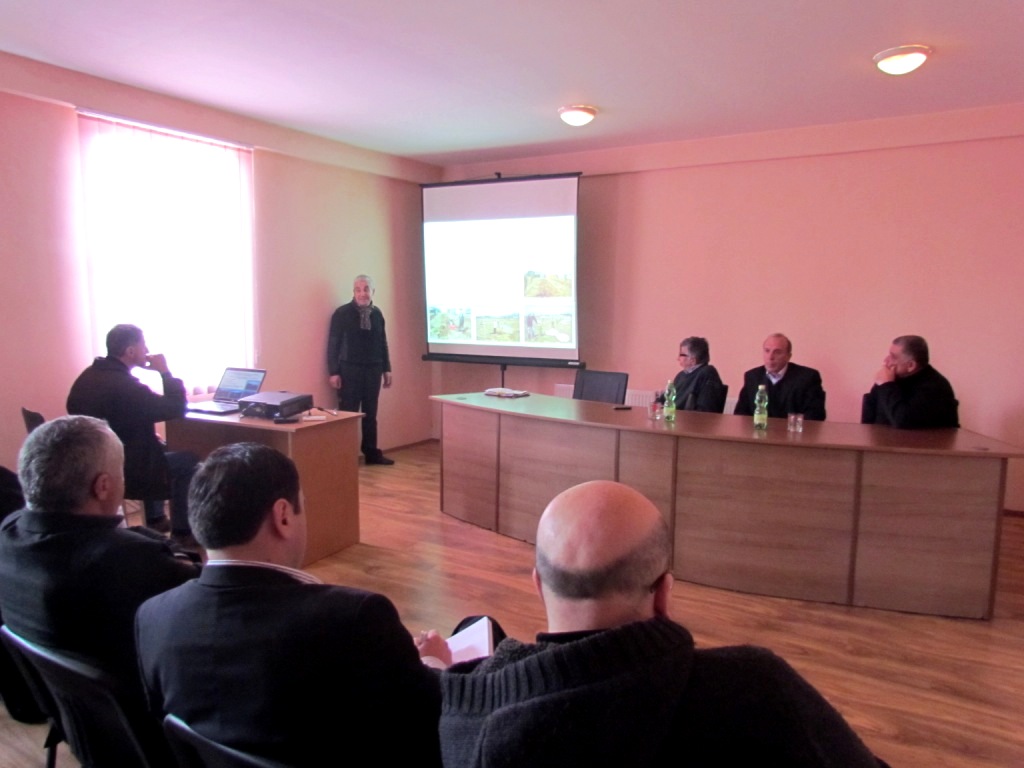 Presentation regarding to the works and projects accomplished by the Agro Service center in 2013 has been made in farmers service center in Qobuleti. The heads of departments of Greenery, Animal Husbandry, Informational-Consultative Service Centers and the project manager of United Nations Development Program summarized the activities carried out by their departments during 2013. The director of Agro Service Center Gocha Beridze, ENPARD Ajara project manager Lasha Komakhidze and the employees of Agro Service Center attended the presentation.
In 2013 Agro Service Center established fruits and vine nursery in Gvara-Khucubani and opened farmers service center there in Qobulety, as well as opened Informational-Consultative Service Centers and Artificial Insemination services in each municipality of Ajara region. Among the activities carried out by the organization during last year are agro-tour for farmers in Georgian leading enterprises and companies, milk separators and milking machines for 20 farmers selected from all municipalities of Ajara, as well as 6 bilberry and walnut demonstration plots in Qeda, Shuakhevi and Khulo established for farmers with free of charge. Besides above mentioned activities, 6000 farmers in whole Ajara region have been provided by consultation-recommendations by the Agro Service Center consultants. Activities planned in Agro Service Center for 2014 have been also discussed at the presentation.